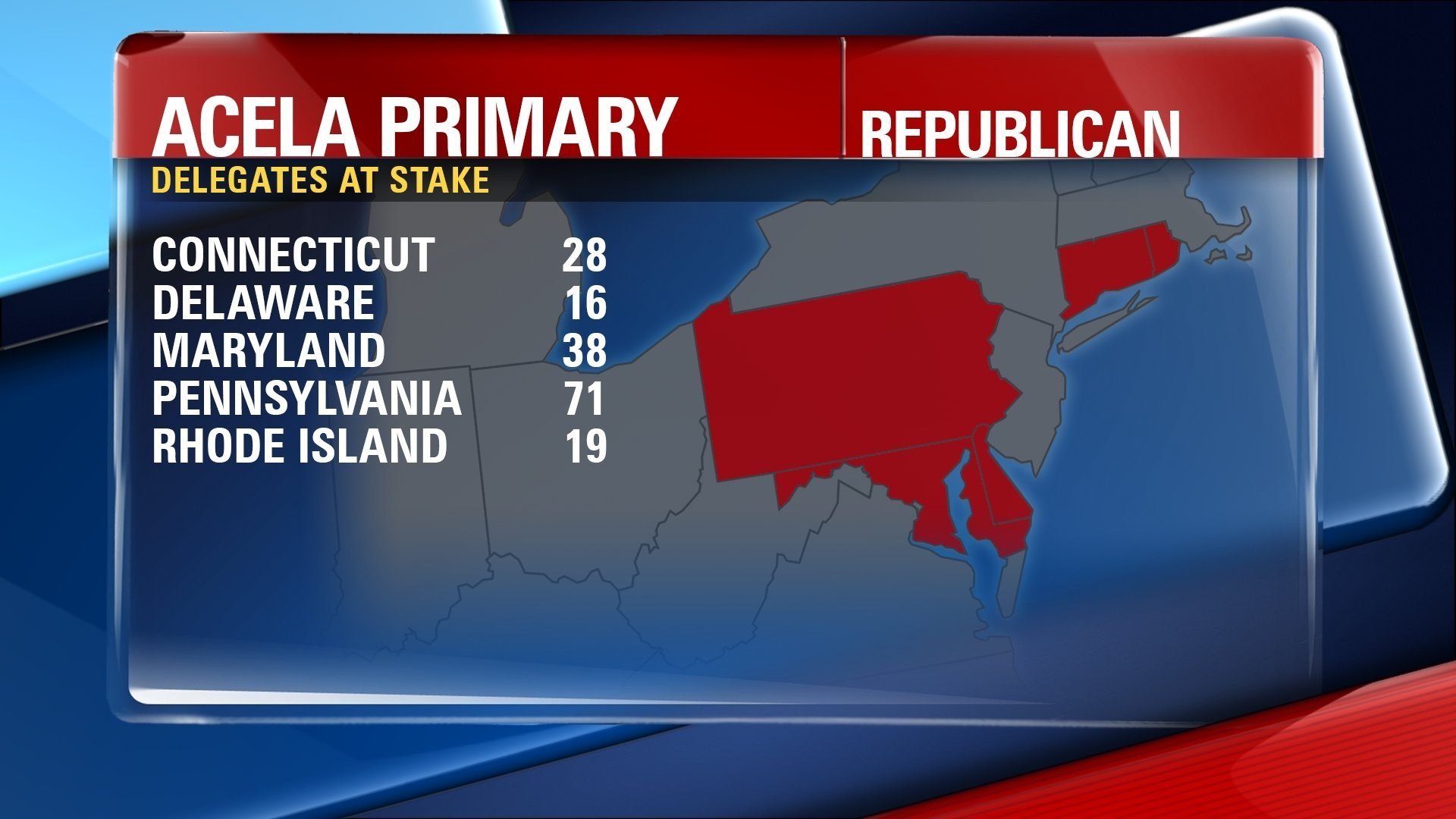 Donald Trump took a giant step towards the GOP nomination by sweeping all five eastern state primaries yesterday by decisive margins, ranging from 29 to 40 points. He is now ahead of the "Trump Tracker," our posited path that we set up last month to the 1,237 delegates he needs to win the nomination outright (that is, within the primary season) and avoid a potential brokered convention. He won 105 delegates yesterday versus the "Trump Tracker" projection of 99, and is now three delegates ahead of "pace" (see below). He now moves on to the crucial Indiana primary, which may (along with California) determine his fate.
Trump would be doing even better if not for the crazy Pennsylvania "loophole," in which 54 of the Keystone State's 71 delegates remain unpledged, despite Trump winning by a 57/22/19 margin over Kasich and Cruz. For that rout, Trump earned only 17 delegates (thus far). Many of those 54 may ultimately pledge to him, but only at the convention itself.





































































































Indiana, as stated, is extremely important to Trump's path. It has long been seen as a state Cruz could win, but Trump leads in three recent polls there by five to eight points. He also leads in California by double-digits, including a 27-point lead in the most recent poll. We continue to believe Trump will win the nomination outright.
Hillary Clinton won four out of five states, losing only in tiny Rhode Island. There is no drama left in that race, as we at BTRTN have been saying for quite some time now; she picked up a net +65 delegates over Bernie Sanders and now has a 309 pledged delegate lead, which is insurmountable (though Sanders's avid supporters can still claim a mathematical possibility of victory). Clinton's pivot to the general election has already occurred, and her mentions of Sanders will be few and far between going forward.
It was another good night for BTRTN, as we forecasted 9 out of the 10 races correctly (foiled only in Rhode Island, which we agonized over in advance given the split polls), and with an average miss of 3.5 points for the 25 candidates percentage we forecasted (five GOP races with three candidates, and five Dem races with two candidates). Of particular note was the "nailing" of the Dem Pennsylvania race and darn close forecasts of virtually all the others, especially the GOP in Rhode Island, Connecticut and Delaware, and the Dems in Maryland and Connecticut. Connecticut was a nail-biter as Sanders led most of the night, until the bigger cities and Fairfield County came in for Clinton towards the end. For what it is worth, we were quite certain that Clinton would prevail as soon as we saw the early county-by-county results.