John McCain saved Obamacare last night by casting the deciding vote to defeat the so-called "Skinny Repeal," the last option in Mitch McConnell's toolkit to get a bill -- any bill -- to a conference with the House.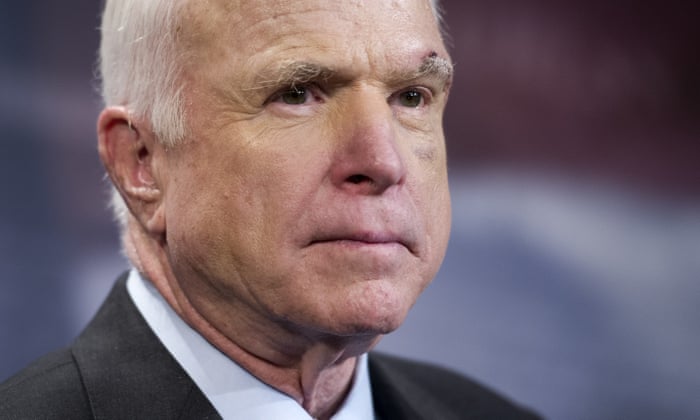 McCain joined fellow Republicans Susan Collins, Lisa Murkowski and all the Democrats (and Independents) to defeat the bill 51-49. Last minute appeals by Trump and Pence failed to sway the Arizona Republican, who was diagnosed with brain cancer last week.
Where the Trump Administration and the Republican Congress goes from here is anyone's guess, but after months of wrangling, the GOP still has not been able to find a bill that can pass the Senate, and the one that passed the House is remarkably unpopular among Americans.
McCain's vote was an eerie echo of the events of 2010, when Ted Kennedy -- McCain's friend and colleague -- died of the exact same disease that struck McCain, thereby denying Barack Obama the 60th vote the Democratic-controlled Senate required to pass the legislation. But the Democrats were able to secure the support of Kennedy's ultimate replacement, Republican Scott Brown, and fulfill Kennedy's dream of expanded health care. Thus minimal support across the aisle, delivered under epic circumstances, was crucial in both the passing of Obamacare in 2010 and the saving of it in 2017.
And, of course, in another irony, McCain's action could secure for good the signature achievement of Barack Obama -- the man who defeated him for the presidency in 2008, thus setting off this historic legislative chapter in our history.