Tom with the BTRTN prediction for – and perspective on – the Alabama special election.
Roy Moore may defeat Doug Jones in the U.S. Senate Special Election tomorrow in Alabama – read on for our forecast below. But make no mistake about it, win or lose, this race is a disaster for the GOP.
Let's review the bidding on one of the most sensational and consequential Senate races in history, and then close with our prediction.
The race came about when President Trump appointed Alabama Senator Jeff Sessions to be his Attorney General. That appointment has been consequential in and of itself, as Sessions has been a human lightning rod for All Things Russia in the Trump administration. Session neglected to divulge meetings with Russian officials under direct questioning as part of his confirmation hearings. He was forced to recuse himself from oversight of the FBI investigation of Russian collusion in the 2016 presidential election. His number two, Rod Rosenstein, thus was empowered to name Robert Mueller Special Counsel in the aftermath of Trump's firing of James Comey.
When the guilty plea of Trump foreign policy advisor George Papadopoulus was announced in November, pictures surfaced of Papadopoulus, Trump and Sessions in a meeting involving, of all things, proposed overtures to Russia. Sessions had "forgotten" that meeting, too, though he ultimately remembered vetoing the proposed overtures.
Through all of this, Trump has publicly humiliated Sessions on numerous occasions, bemoaning Sessions' recusal, directing him to be tougher on Hillary Clinton, and generally attempting to force him to step down, a public shaming effort that has failed.
As harrowing as this has all been, the race to succeed Sessions has been, incredibly, even more controversial, and with even more twists and turns.
THE STRANGE APPOINTMENT AND THE PRIMARIES
When Sessions resigned from the Senate, GOP Governor Robert Bentley named state Attorney General Luther Strange as interim Senator and announced that a special election would be held in June, 2018. Bentley was forced to resign his office in April when it became known that he had tried to cover up an affair with an aide, a charge that, while reprehensible, seems almost quaint in retrospect. The special election was ultimately postponed until December, with a primary set for August.
Former Alabama Supreme Court Chief Justice Roy Moore, along with Representative Mo Brooks (who gained brief fame for his valiant performance during the shooting of Steve Scalise) and seven others challenged Strange in the GOP primary. Moore had a long history of incendiary comments (many of them homophobic and anti-Muslim) and was twice suspended from the bench for failing to follow the Constitution, first for refusing to remove a Ten Commandments monument from the courthouse, and then for refusing to allow same sex marriages in Alabama after the U.S. Supreme Court legalized such unions across the country.
While Moore has been sensationally controversial, his positions were popular among a subset of Alabamans, and he finished second to Strange in the GOP primary, thereby forcing a run-off election in September. Mitch McConnell backed Strange (the "establishment" choice) and convinced Donald Trump to do the same, which he did, though clearly reluctantly. But Moore exposed their lack of sway with Alabama GOP voters, and won convincingly over Strange, by a 55/45 margin.
Meanwhile, the Democrats found a genuinely credible challenger, prosecutor Doug Jones, who reopened and successfully prosecuted the notorious Birmingham church bombing case from 1963, in which four African-American girls were killed, a landmark moment in the civil rights movement. Jones was challenged by seven Democrats in the August primary, including the iconically-named Robert Kennedy, Jr., who is not related to the dynastic clan in any way. Jones easily defeated Kennedy and the others, 66/18/16, setting up the showdown with Moore.
This has been a far closer race than in should have been from the start. Sessions had run unchallenged in 2014 (that is, no Democrat chose to challenge him for reelection); Senator Richard Shelby won 64/36 in 2016; and Donald Trump carried the state 62/34, and his +28 margin was among his largest. In short, the Democrats had no business being anywhere close to an upset in this deep-red state, but in post-primary polls, Moore led Jones, on average, by only 9 points. The Democratic National Committee debated how strongly to back Jones; burned by close losses in 2017 special elections in House districts also vacated by Trump appointees, notably Georgia's 6th district, the DNC was not inclined to suffer another agonizing defeat. There are no moral victories in politics, and subsequent events indicated there is not much morality in politics either.
This already dramatic and surprising race took its most fateful turn on November 9, just over a month before the election, when the Washington Post reported in a carefully researched story that an Alabama women accused Moore of sexually assaulting her when she was 14-years old. Eight more women ultimately came forward publicly to accuse Moore of various forms of sexual assault, harassment or unwanted pursuit, all when they were teenagers and Moore was a powerful state prosecutor in his early 30's.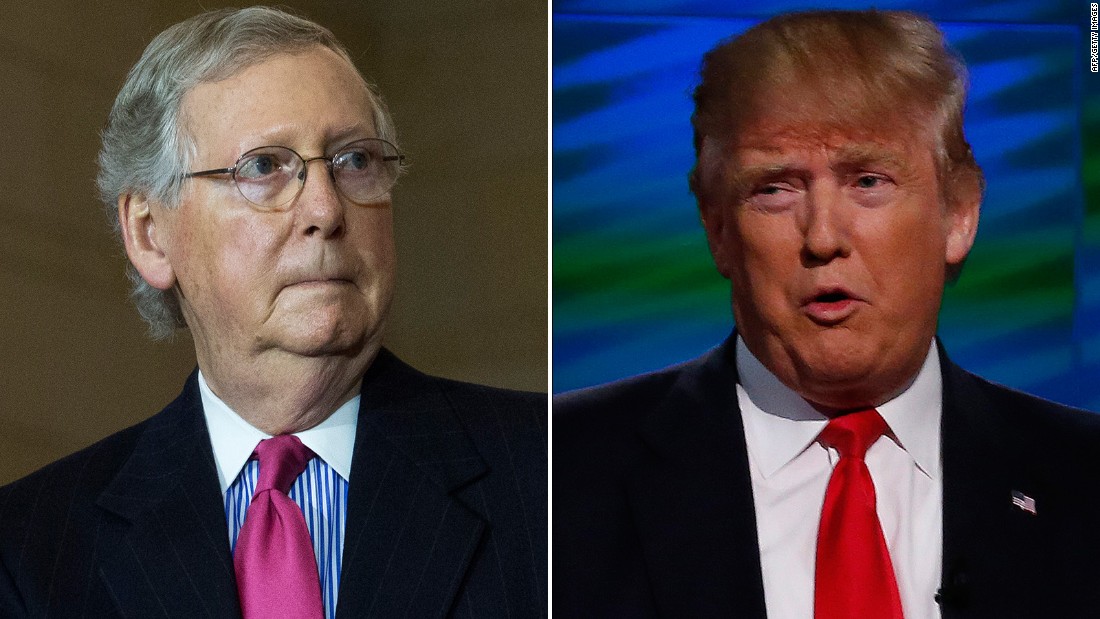 The GOP establishment immediately fled from Moore, led by Mitch McConnell, who vowed that he "believed the women." The RNC stopped funding Moore, and many prominent Republicans pulled their endorsements. Nevertheless, Moore refused to exit the race. The polls initially showed an abrupt decline in support for Moore, making the race neck-and-neck and even slightly favoring Jones. However, as the weeks passed, Moore's support found its bottom and more recently has rebounded.
Following the charges, Mitch McConnell looked for alternatives to Moore (who could not be removed from the ballot even if he quit), from write-ins to challenge him directly in the election (including none other than Jeff Sessions), to not seating Moore if he won or expelling him if he was seated. But as the tide turned, McConnell fell back to a position of letting Alabama voters make up their own minds, and vowing to put the matter before the Senate Ethics Committee if Moore won.
In this same timeframe, three members of Congress, Senator Al Franken of Minnesota (D) and Representatives John Conyers (Michigan – D) and Trent Franks (Texas- R) have resigned due to various accusations of sexual harassment. This, of course, now frames the Moore case (and, as Franken points, out, Trump himself) against an emerging set of standards for keeping one's job, a standard that is veering toward zero tolerance for such transgressions.
Donald Trump, who never withdrew support for Moore, initially preferred the "allow the voters of Alabama to make their own decision" construct. But on November 21 he offered support for Moore, which was soon followed by a full-throated endorsement in a phone call to Moore on December 4, a campaign-style speech that supported Moore in nearby Pensacola in the Florida panhandle on December 9, and Trump now is making robo-calls for Moore in the last few days. The RNC, in full sheep-mode, has now restored funding to the Moore campaign.
THE POTENTIAL IMPLICATIONS
Despite Moore's growing chances of winning, there is no way for the GOP to come out ahead on December 12.
"Heads I win":
If Doug Jones wins, the GOP majority in the Senate narrows to 51-49, meaning they can only afford one defection on any given piece of legislation. At this point, there are many candidates for that one defection on any given issue: John McCain, Jeff Flake, Bob Corker, Susan Collins, Lisa Murkowsky, Rand Paul and others make the "herding cats" phenomenon to get to 50 votes a Rubik's cube exercise indeed for McConnell.
Even the tax bill could come undone in this scenario. A reconciled bill has to go back through both Houses again, and recall that the Senate passed their version 51-49 with Bob Corker defecting and Luther Strange on board. This time around, if Doug Jones wins, that would presumably make it 50/50, and now Susan Collins is in play because her deal (she was willing to eliminate the Obamacare mandate if Congress passed companion legislation to bolster Obamacare in various ways) has no support in the House. McConnell and Ryan have to find a way to satisfy either Collins or Corker without losing the House or a different Senator.
The other option is for the House to simply pass the Senate bill, which would obviate the need for another Senate vote. This is how Obamacare got passed in 2009, after Republican Scott Brown replaced the deceased Ted Kennedy, robbing Harry Reid and Obama of their 60-vote supermajority. The Democratic controlled House simply passed the Senate version of Obamacare.
The problem this time around is that the House Freedom Caucus hates aspects of the Senate bill.
"Tails You Lose":
If Moore wins, then immediately the Democrats will bang the drum very loudly for his ouster, correctly using Franken as a parallel (and while Franken's accusations are terrible, he has never been accused of molesting a minor). The Senate will be thrown into an oxygen-sucking Ethics investigation while the Democrats continue to roar. Furthermore, Roy Moore will become the face of the GOP, and every GOP candidate in the midterms will be saddled with ads featuring Roy Moore, complete with all his hideous quotes and all of the horrific charges. Finally, Moore himself is hardly a reliable GOP vote for McConnell, which is why McConnell favored Strange in the first place. Moore is more like Rand Paul in that respect, and he certainly has absolutely zero allegiance to McConnell.
The chart below neatly captures the polling inflection points in the race. Moore was solidly ahead (though not by prototypical deep-red Alabama standards) before the allegations, as stated on average by 9 points. The race was a dead-heat in the aftermath of the accusations for the month of November. Come December, the tide has shifted again, and Moore has recaptured roughly a third of his former lead, though it is still close, at +3 points on average. (It is worth noting that the two latest polls hardly help clarify where the race stands; FOX News has Jones up by +10, while Emerson has Moore up by +9.)
All close races come down to turnout on some level, and this race, with its peculiar dynamics, is subject to even greater uncertainly than most. The turnout will likely hinge on two factors: 1) will the African-American vote come out for Jones? and, 2) and will enough disgusted Republicans (and there are some) simply stay at home?
A third factor: the venerated Senator Shelby, the senior politician in the state, has told his fellow Republicans that he cannot vote for Moore, nor can he vote for a Democrat, nor can he sit it out; instead he is going to write-in a GOP candidate, who he has refused to name at this point. Perhaps he will persuade others to do the same.
BTRTN predicts that Roy Moore will become the Senator of Alabama, beating Doug Jones by +2 points, 49% to 47%.
Write-in candidates will garner the remaining 4% of the vote.
Post election: I am thrilled to say I got this one wrong. Jones won an amazing victory, winning 49.9%to 48.4%!