Tom with the BTRTN June 2018 Month in Review.
If you ever wanted clear evidence that America has made up its mind on Donald Trump, we offer the month of June.

It was the best of times and the worst of times for Trump, with events that might have sent another president's approval rating plummeting or soaring.

But neither occurred.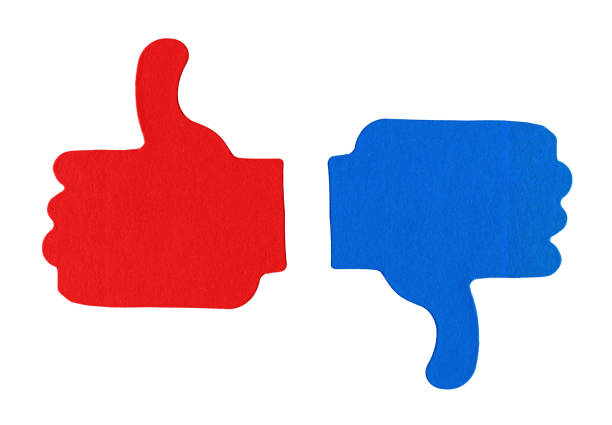 The Trump Administration is still young, a shade short of 18 months.

Trump started with just under half of America for him, having secured 46% of the popular vote in November, 2016 and starting his presidency the following January with a 48% approval rating (using our methodology).
Right out of the gate (by the end of March), he lost roughly five points, due to his strange and dark inaugural address; his perverse insistence that his inaugural drew the largest crowd in history when clear evidence showed otherwise; the ill-fated first travel ban; the firing of Michael Flynn; the persistent lying; and plenty more discomfiting, unprecedented behavior.

It was a bad start, a concerning one, and voters who had backed Trump simply because they hated Hillary Clinton (more than Trump) slid off the bandwagon fast.
Trump slipped further as 2017 went on, under 40%, and then recovered a bit with the passing of the tax bill in December, back into the low 40% range.

This is where he has stayed until May, when he made it up to 45% on the strength of the apparent breakthrough in North Korea.

Doubtless Trump was hoping for a "home run" summit with Kim Jong-un to continue the upward momentum and get to 50% for the first time in his presidency.
The summit on June 12 made for good visuals but, for all the build-up, turned out to be an oddly ho-hum affair, a made-for-TV event with none of the substance of Reagan and Gorbachev, or Khrushchev and Kennedy.

The meeting was brief.

No meaningful breakthroughs occurred, apart from Trump deciding unilaterally to cancel future U.S./South Korea war games, a concession that, like the agreement to meet in person itself, did not produce any concessions from North Korea.

The general assessment was Trump got played, and his post-summit assurances that there is "no longer a Nuclear Threat from North Korea" and Americans could "sleep well" largely elicited guffaws.
But the meeting occurred, and Trump reveled in doing what no prior U.S. leader had done, that is, sit down face-to-face with his North Korean counterpart.

And for Trump and his followers, this was a high point.

And it zoomed his approval rating all the way up to…45%.
North Korea quickly fell out of the news cycle post-summit, replaced by the growing drumbeat of the immigration crackdown and the now-infamous "zero tolerance" policy.

This issue more or less exploded on Father's Day, with images and audio of wailing children, separated from their parents, along our border.

In the ensuing days, a worldwide outcry on the heartlessness of the policy was met with ludicrous spinning by Jeff Sessions, Sarah Sanders, Kirstjen Nielsen and Trump himself, who kept on claiming the separations were somehow the Democrats' fault.
Finally, Trump decided to try to find a way out of the mess – which turned out to be the wrong way.

Rather than simply ordering Sessions and Nielsen to stop the "zero tolerance" policy, he instead issued a vaguely worded Executive Order that basically directed border patrol to detain the children with their parents, and made no mention of the over 2,000 children that had already been separated.

Thus the story lived on, as the law holds that such detainments can only last for 20 days, while the average asylum case takes years to resolve, and therefore there is no real plan.

And it soon became clear that only a fraction of the separated children had been re-united with their parents, the rest scattered across the country with, again, no plan in sight to reunite them.
With all this going on, political analysts sternly forecast that this would be "Trump's Katrina."

It was an easy memory hop to recall a disengaged George W. Bush peering down from Air Force One from 35,000 feet on a desperate New Orleans, and backslapping hapless FEMA director Michael Brown ("Brownie, you're doing a heck of a job") when it was abundantly clear that a disaster was unfolding.

But as of month's end, Trump appears to have lost only two points with the "family separation" fiasco, as his supporters found many ways to excuse him.

Trump ended the month with a 43% approval rating, which has been about the norm for 2018.

Bush lost at least five points from Katrina.
The 24/7 focus on the immigration disaster was finally interrupted by the momentous news of Justice Anthony Kennedy's retirement, which immediately took over the news cycle.

Trump was giddy with his good fortune at the prospect of naming a fifth arch-conservative justice, to ensure a conservative makeover of the laws of the land well beyond what the Roberts Court has already achieved, which is considerable.
There were other consequential events in the month, including:

Trump demolishing the G-7 summit agreement with a hissy-fit directed at Canadian Prime Minister Justin Trudeau, whom, in the aftermath, a Trump aide determined deserved "a special place in hell";

the GOP-controlled House failing once again to pass any type of immigration legislation; ongoing tariff wars with China and our allies; and the Supreme Court, with alleged-swing-vote Kennedy acting more like the hard-right justice who presumably will replace him, issued a number of year-ending opinions favorable to the conservative cause, upholding Trump's latest travel ban, bashing labor unions, limiting gay rights and choosing silence on gerrymandering.
Through it all, Trump's supporters hung with him and his detractors screamed, but the needle did not move.

America has made up its mind, and nothing short of war, 6% GDP growth or – possibly -- Robert Mueller, can shake that approval rating from its dismal, narrow band.
TRUMP MONTHLY APPROVAL RATING






The generic ballot for June has the Democratic lead increasing to the +7 range after having narrowed to +4 in May.

Using our proprietary BTRTN regression model, this lead would suggest a 38-seat pick-up for the Dems in November (if it held).

We consider the Dems significant favorites at this point to retake control of the House.
GENERIC BALLOT:

MONTHLY FOR LAST 12 MONTHS



The "Trumpometer" dropped to +6 in June, down -1 from May. The stock market dropped a bit, as did consumer confidence and the last estimate of Q1 GDP.

The unemployment rate remained at 3.8% and gas prices fell after a long upward trend.

The +6 Trumpometer reading means that, on average, our five economic measures are 6% higher than they were at the time of Trump's Inauguration.
| | | | | | | |
| --- | --- | --- | --- | --- | --- | --- |
| | | | End Obama 1/20/2017 (Base = 0) | | | % Chg. Vs. Inaug. (+ = Better) |
| | | | | | | |
| | | | | | | |
| | | | | | | |
| | | | | | | |
| | | | | | | |
| | | | | | | |
BTRTN calculates our monthly approval ratings using an average of the four pollsters who conduct daily or weekly approval rating polls: Gallup Rasmussen, Reuters/Ipsos and You Gov/Economist. This provides consistent and accurate trending information and does not muddy the waters by including infrequent pollsters.

The outcome tends to mirror the RCP average but, we believe, our method gives more precise trending.
For the generic ballot, we take an average of the only two pollsters who conduct weekly generic ballot polls,

Reuters/Ipsos and You Gov/Economist, again for trending consistency.
The

Trumpometer

aggregates a set of economic indicators and compares the resulting index to that same set of aggregated indicators at the time of the Trump Inaugural on January 20, 2017, on an average percentage change basis... The basic idea is to demonstrate whether the country is better off economically now versus when Trump took office.

The indicators are the unemployment rate, the Dow-Jones Industrial Average, the Consumer Confidence Index, the price of gasoline, and the GDP.