An inspiring guest column by Brandon Lieberthal on campaign volunteering in Maine.
A couple weeks ago, former Maine Democratic senator George Mitchell came to my campus to give a speech called "Healing Our Democracy." He spoke extensively about the social and political factors that have contributed to our current dysfunction and polarization in the federal government. Although Senator Mitchell offered a few procedural steps that the government could take to get on the right track, such as getting money out of elections and doing away with gerrymandering, his major point was that the most important thing we , as citizens, could do to restore our country is to work from the ground up. He said we need to learn how to listen to each other and build a community that responds to all of our desires.
The sleepy state of Maine has been in the news a lot lately, mostly thanks to the perennial swing vote of Senator Susan Collins, but Maine is especially notable for its independent streak. We have a history of female Republican senators who have on occasion bucked the trend of their parties. Although Maine usually votes for the Democratic presidential candidate, the state actually splits its electoral votes based on the results in each of its two districts, and in 2016 my district gave an electoral vote to Donald Trump. We have the only Republican senator and Republican representative in all of New England. We recently voted to enact ranked choice voting for federal elections, which should ideally give independents a fighting chance and bridge the divide between the two major parties. We have automatic voter registration and no voter ID laws. And we have a Clean Election Fund, which provides public election funding in exchange for collecting no more than $5 donations from any individual.
This year, Maine has a couple of contentious elections. Former marine and state house representative Jared Golden is running to unseat our Republican incumbent Bruce Poliquin. Although the polls show that race as a toss-up and Golden is hoping to ride the blue wave, no incumbent has ever been defeated in northern Maine in over a hundred years. Attorney General Janet Mills and businessman Shawn Moody are in another toss-up race to replace the oft maligned governor Paul LePage, who is getting termed out this year. The local Democrats see this year as an opportunity to win both houses of Congress and the governor's mansion, giving them an excellent chance to deliver on their agenda.
Earlier this year I began volunteering for the reelection campaign of Democratic state senator Jim Dill, who also serves as the local tick expert at the University of Maine. He is running against the Republican Deb Perkins and the socialist Maia Dendinger to represent a district that includes the college town Orono, several towns further north that have been suffering from the collapse of the paper industry, and a piece of unincorporated Native American territory. Jim prides himself on being able to reach across the aisle and pass bills with bipartisan consensus. He campaigns on encouraging economic development in rural Maine, providing high quality affordable education, addressing the opioid epidemic, protecting the environment, and protecting women's rights.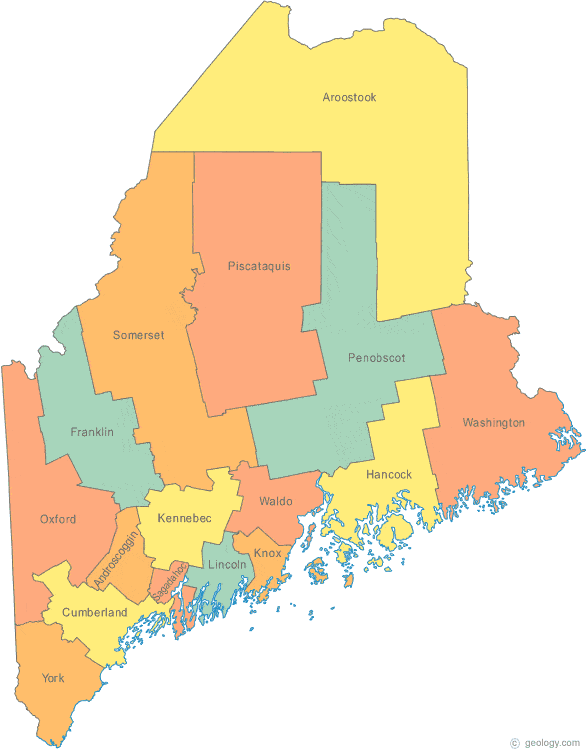 My volunteer work for Jim Dill involved managing his Facebook page, stuffing mailers, and driving him up and down through rural Maine. Jim's campaign style is to spend as much time as possible interacting with his constituents, either in one on one conversations or at larger social events. Over the last three months, we have visited around 6,000 people, and he has asked every one of them about their concerns. Surprisingly, national politics don't play much of a role in the concerns of most Mainers. They are much more concerned about the opioid crisis, creating new jobs, and access to health care than anything going on in DC. Almost everybody we talked to, even the Republicans, said they were more likely to vote for Jim Dill just because he made the effort to come to their houses and talk with them.
By working with Jim, I've learned that there is a bright side to the dirty, partisan politics that plagues our country. There are still many politicians out there that genuinely want to help their communities, and people who have real problems that need to be addressed. Although there are deep divisions between the Maine parties, they are still willing to work together at times to address domestic, economic, and environmental issues. And that by far the best way to engage in local politics is not through money or the Internet, but by talking to people, one constituent at a time.
October is a relatively sleepy month in politics. July and September are the most important months to convince the public to vote for you, and the first week of November is the most important time to actually get everyone to vote. If you want to do what you can to help and it's not too late to register in your state (

https://www.vote.org/voter-registration-deadlines/

), I would recommend you take some time in the next couple weeks helping people get registered to vote. You can do the most good on college campuses and low income communities, where people have less access to voting resources and are very often overlooked. Otherwise, get in touch with your local candidates and ask if you can help canvassing or phone banking. Let's do what we can to heal this country from the ground up.