Tom with the BTRTN July 2020 Month in Review.
As COVID-19 surged out of control again throughout the month of July, racing through Florida, Georgia, Arizona, California and many other states, the political question of the day was how long could Trump continue to simply ignore it?

At what point would it become obvious to Trump himself that obliviousness was not a tenable strategy for the supposed leader of the free world in the midst of the health crisis of the century?
The numbers were simply staggering.

The June uptick outside of the Northeast gave way in July to a tsunami of new cases that dwarfed the initial March/April spike.

The surge in cases was obviously triggered by the widespread, Trump cheer-led and devastatingly premature "re-openings" to restart the economy.

The South led the re-openings, with trailblazer status for Governors Brian Kemp of Georgia and Ron DeSantis of Florida, both stalwart Trumpsters who eagerly opened the beaches, restaurants and bars of their state in late April without anything remotely resembling a containment plan.
The two were dancing victory laps in the first month of the reopening, in May, when the case levels in each state actually declined slightly versus April.

But the dance did not last long.

In June, Florida more than quadrupled its cases (from 22,000 to 96,000), while Georgia jumped by 60%, and the entire South more than doubled.

But that was just a prelude to the disaster in July, when the South jumped from about 400,000 cases to over 1.8 million.

Both the Midwest and West doubled for the month, while the highly disciplined Northeast saw only a modest increase.
| | | | | | |
| --- | --- | --- | --- | --- | --- |
| | | | | | |
| | | | | | |
| | | | | | |
| | | | | | |
| | | | | | |
| | | | | | |
| | | | | | |
| | | | | | |
| | | | | | |
| | | | | | |
| | | | | | |
By May the Trump Administration had largely washed its hands of the crisis, deferring to the governors, all but disbanding the Coronavirus Task Force, cancelling the daily press briefings, and focusing only on vaccine progress and any morsel of favorable economic news.

In July, when pressed about the incredible surge in cases, Trump would invariably, and inaccurately, attribute the rise to an increase in testing –

easily disproven since the percentage increase in cases substantially outpaced the increase in testing (since the "positivity rate" was increasing, indicative of community spread).
And then Trump would make the ludicrous claim that "99% of the cases are harmless," apparently assuming that if one does not die from COVID, then all is well.

This ignores other terrible potential outcomes:

the fact that COVID survivors are also spreaders, that some of them have had gruesome and extended illnesses, and some – perhaps most, according to one early study – could have long-term heart, lung or other issues suggesting compromised health.
The Trump White House also undertook a hit job on the unimpeachable Dr. Anthony Fauci, issuing anti-Fauci talking points and anti-Fauci editorials (authored by Trump trade rep Pater Navarro).

But this strategy was so dubious – when it comes to COVID, far more Americans trust Fauci than Trump -- that it was quickly abandoned, and even disavowed by Trump.
Data can be confusing, and the more statistics were bandied about, the easier it was for Trump to hide behind whatever data points he chose.

But one statistic proved impossible to ignore:

deaths.

And the body count rose in July to nearly a thousand a day, a 30% increase from June.

And COVID was intruding on Trump in other uncomfortable ways – GOP Governor Kevin Stitt of Oklahoma (an attendee at the infamous Tulsa rally) contracted the virus, as did Trump's National Security Advisor Robert O'Brien and Donald Trump, Jr.'s girlfriend Kimberly Guilfoyle.

(And by month's end, the mask-defying Trump-supporting Representative Louis Gohmert of Texas also contracted the virus, and the former presidential candidate Herman Cain, also a Tulsa attendee to support Trump, died from it.)
Trump, stubborn as ever, apparently was unmoved by the explosive growth of new cases, the rising death count, and the virus's penetration of his inner circle.

But ultimately, there was a set of data that even he could not fail to ignore:

swing state poll numbers that revealed he was being trounced by Joe Biden by increasingly wide and potentially unrecoverable margins.

And with that, Trump's advisers concluded that the "we've moved on" posture was not sustainable, and he apparently agreed.
The first sign of change was Trump allowing himself to be photographed wearing a mask at Walter Reed hospital.

Masks, of all things, became a political statement in July.

All leading health experts recommended the wearing of masks, and Trump's own Health and Human Service department stated that the virus could be controlled if 80% of America wore them.

Trump's failure to lead on this simple behavior will go down as one of his worst offenses.

But, having lampooned masks when others wore them, Trump had already turned most of his base into raging anti-maskers, ready to defy state orders to don them as an infringement of personal liberty.

(Even as Mike Pence, Mitch McConnell and others broke with Trump on the issue.)
But the unmistakable turn in Trump's messaging came on July 21 with the reinstatement of the press briefings.

They had been abandoned in the wake of Trump's disastrous suggestion that Americans might avoid the virus if they ingested household disinfectants.

Trump had been bruised by the Tulsa rally attendance debacle, and the ensuing New Hampshire fiasco, when another event had to be cancelled, ostensibly due to "weather", widely seen as a cover for low attendance (it turned out to be a fine day).

Trump thus needed a campaign vehicle and the press briefings had indeed scored significant ratings, so Trump brought them back.
And it was at his first renewed press briefing that he stuck to "Teleprompter Trump," speaking in subdued tones, plaintively stating something that was undeniably true: that the COVID crisis "would get worse before it gets better."

After a brief and non-combative Q&A, it was over.

In the days that followed, Trump repeated this performance.
But clearly he was getting crushed on the virus.

Simultaneously, the pandemic was rated as the most important issue in the election and one that he was failing on (as the polls showed).

It does not take a genius (or even a particular fluency in data) to compare the containment performance of the U.S. under Trump versus his European counterparts in France, Germany, Italy, Spain and the UK.

The "Big 5" have a combined population almost identical to the US (330 million), yet they have driven down cases – through national, coordinated plans and action -- to roughly 2,500 per day, a far cry from the U.S.'s 59,000 per day.
| | | |
| --- | --- | --- |
| | | |
| | | |
| | | |
| | | |
| | | |
| | | |
| | | |
| | | |
| | | |
| | | |
| | | |
But alas, the Trump conversion was not built to last.

Within a week he was done with showing off masks and offering sobering assessments of the current state of the crisis.

Instead, he was back to touting hydroxychloroquine as the ultimate cure-all – and on to other topics.
Three topics in particular:

first, his "law and order" response to the George Floyd/Black Lives Matter protests, taking the form of camouflage-clad federal agents being deployed to Portland, Oregon allegedly to "maintain order," over the objections of the mayor and the governor.

These marauders did a fine job of heavy-handedness in roughing up protesters, generally behaving as if we lived in a police state, before finally departing after "negotiations" between the state and federal governments.
Topic two was school re-openings, which Trump was backing with a vengeance, ignoring the nuance involved in a complex and emotional topic.

Trump made no mention of teachers and staff at risk, nor of data indicating that older children could be transmitters of the virus both in school and at home.
And the third topic was the most deflecting of all, involving the November elections.

Trump has long decried mail-in voting – somewhat incongruously, since there is no evidence that this would hurt his electoral prospects any more than they would help him.

But this is clearly all part of a calculated campaign to delegitimize the election, to lay the groundwork for challenging or attempting to invalidate a Biden win.

And the apotheosis of this line of thinking was his suggestion that the entire election be postponed given the virus, as naked a ploy for extending his time in office as one can imagine.
The net effect of this entire de-legitimization campaign could very well be to actually diminish the GOP vote – they are already requesting mail-in ballots at lower rates than Democrats, and why participate when "the fix is in"?

Trump's best chance to win is to get out the GOP vote, yet everything he says, ironically, could actually depress it.
One thing for sure:

there can be no disputing a landslide.
Often enough it is difficult to choose just one instance of true madness to focus on in a month, one act that perfectly captures the insanity of our president.

Not so in July, when there was one clear winner.

Trump has often slammed Biden for what he claims are the challenger's cognitive deficiencies, and to demonstrate his own superiority, Trump began discussing his own cognitive tests.

He said the doctors were extremely impressed with his results.

Mind you, the cognitive tests he spoke of have nothing to do with intelligence or acumen.

Yet over and over again, Trump congratulated himself on the mere fact that he is not mentally impaired.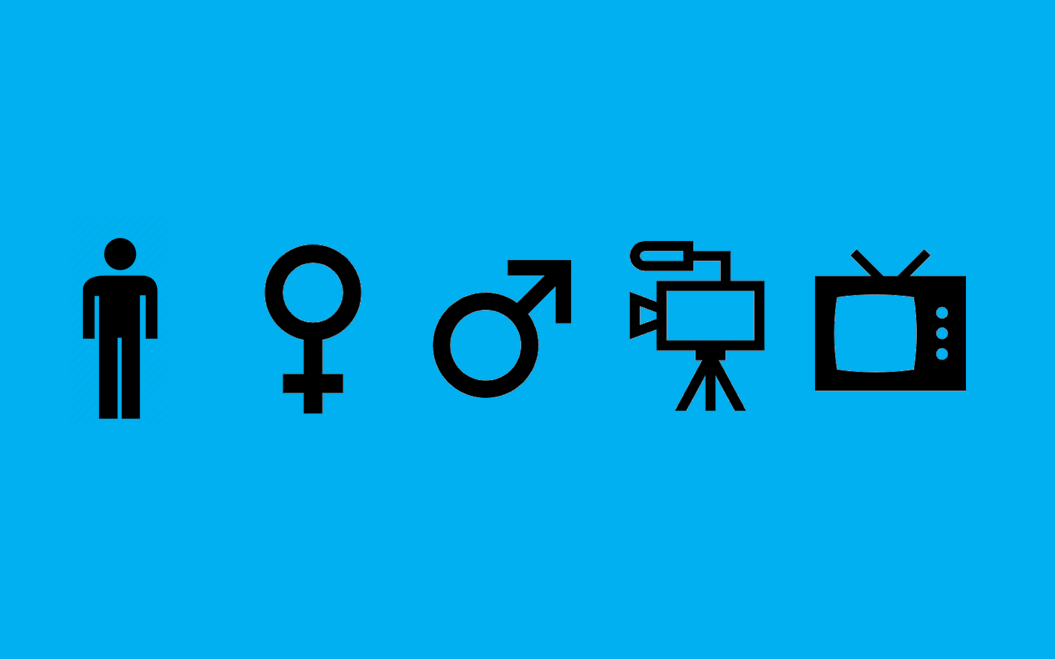 In particular, he kept repeating a particular test, in which you are given five words to repeat, and then, later, asked to recall them.

Trump was given these five words:

"Person. Woman. Man. Camera. TV."

He was able to repeat them, and then to recall them.

And he demonstrated this time and again for the fawning right wing media.
Now, this is no great skill.

And, you have to admit, if you were going to give Donald J. Trump five words to repeat, you could hardly have picked any other words that would have been better suited for him.
But over and over again, one saw clips of Trump repeating the mysterious mantra:
"Person. Woman. Man. Camera. TV."

I kept waiting for the famous five-tone theme from Close Encounters of the Third Kind as accompaniment.
At least he did not dwell on being able to identify the elephant.
Trump's approval rating remained at 41%, a low point for 2020, though this is not saying much, as his ratings tend to operate in a very narrow band.

In fact, July marked the 31st consecutive month that Trump's approval rating fell in the 40-45% range.

This level does not bode well for his re-election prospects.

Only George W. Bush won re-election with less than a 50% approval rating – a figure Trump has yet to attain – and Bush's was 48% (also a level Trump has yet to attain).

And with less than 100 days to go, it is a long way from 41% to 48%.





TRUMP'S HANDLING OF THE CORONAVIRUS CRISIS
The rating of Trump's handling of the coronavirus fell for the fifth straight month, and is now below the 40% mark.
TRUMP HANDLING OF CORONAVIRUS



TRUMP VERSUS BIDEN HEAD-TO-HEAD
Joe Biden continues to hold a commanding lead over Trump in national head-to-head polls, now at +8 points (note that Biden must be ahead by +3 to be considered "even" given the GOP's institutional advantage in the Electoral College).
TRUMP VS BIDEN HEAD-TO-HEAD NATIONAL POLLS



Biden is also doing extremely well in head-to-head polls in the 14 swing states, with commanding leads in six states Trump won in 2016, and tight contests in several others.
TRUMP VERSUS BIDEN SWING STATE POLLING

Current Polling as of 8/2
According to our latest in-depth "snapshot" of the presidential race on July 1, Biden would have an 82% chance of winning the election if it were held today.
The Democrats continued to hold a healthy lead in the generic ballot, which is a very strong predictor of November performance.

If the Democrats continue to hold an 8-point lead come Election Day, they stand to pick up 15-25 more seats to add to their overwhelming majority in the House.
GENERIC BALLOT - LAST 12 MONTHS



The Trumpometer dropped precipitously from June to July, from a ghastly -93 to a nauseating -136.

The -136 Trumpometer reading means that, on average, our five economic measures are -136% lower than they were at the time of Trump's Inauguration, per the chart below (and with more explanation of methodology below).
The big driver was the drop in the GDP from -5% in Q1 to -9.5% in Q2.

Consumer confidence fell as well.
The "Trumpometer" was designed to provide an objective answer to the legendary economically-driven question at the heart of the 1980 Reagan campaign:

"Are you better off than you were four years ago?"

The Trumpometer now stands at -136, which of course means things are far worse than that, even worse than the -53 recorded at the end of George W. Bush's time in office, in the midst of the Great Recession.
End Obama 1/20/2017 (Base = 0)

% Chg. Vs. 1/20/2017 Inaug.

(+ = Better)





















If you would like to be on the Born To Run The Numbers email list notifying you of each new post, please write us at
borntorunthenumbers@gmail.com
.
BTRTN calculates our monthly approval ratings using an average of the four pollsters who conduct daily or weekly approval rating polls: Gallup Rasmussen, Reuters/Ipsos and You Gov/Economist. This provides consistent and accurate trending information and does not muddy the waters by including infrequent pollsters.

The outcome tends to mirror the RCP average but, we believe, our method gives more precise trending.
For the generic ballot (which is not polled in this post-election time period), we take an average of the only two pollsters who conduct weekly generic ballot polls,

Reuters/Ipsos and You Gov/Economist, again for trending consistency.
The

Trumpometer

aggregates a set of economic indicators and compares the resulting index to that same set of aggregated indicators at the time of the Trump Inaugural on January 20, 2017, on an average percentage change basis... The basic idea is to demonstrate whether the country is better off economically now versus when Trump took office.

The indicators are the unemployment rate, the Dow-Jones Industrial Average, the Consumer Confidence Index, the price of gasoline, and the GDP.