Tom with the BTRTN March 2018 Month in Review.
Historians may well record March, 2018 of the Trump presidency as an extremely consequential month, a turning point in the madness.

Who knows where it will all lead, but Trump is clearly shifting gears.
It is a tradition for a reelected President, at the outset of his second term, to request the resignations of all of his Cabinet members, to give him (to this point, they have all been "hims") ultimate freedom in choosing a new team to propel the agenda set forth in the second Inaugural address.

Donald Trump, in his artless way, has chosen to do more or less the same thing, not 1,461 days into his presidency, but rather in less than 500.

In a 23-day period in March, Trump jettisoned (either directly or indirectly) his Secretary of State (Rex Tillerson), National Security Advisor (H.R. McMaster), Secretary of Veteran Affairs (David Shulkin) and Chief Economic Adviser (Gary Cohn).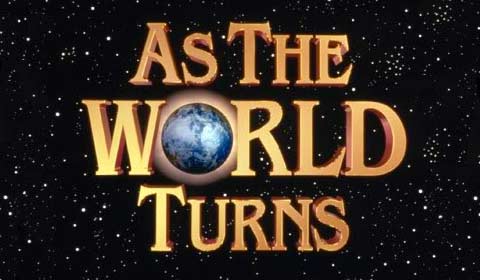 Their replacements are CIA Director Mike Pompeo, former U.N. Ambassador John Bolton, Trump personal physician Ronny Jackson and television personality Lawrence Kudlow, respectively.

There is only one way to interpret this revolving door – in each case, Trump removed a person with whom he did not always click, who at times opposed his agenda, or who had been quoted sharply critiquing Trump, and who acted as a moderating force on Trump's darker instincts.

Each replacement is much more aligned with Trump, with his policy instincts and a better fit on a personal level.

The replacements are either more hawkish than Trump, and/or more zealous defenders of him, and/or themselves have Trump-sized egos and personalities.

We have used the "guard rails" analogy here before, and Trump has clearly ripped out his human guard rails, and replaced them with like-minded china smashers.

Far from restraining him, they will goad him on.
The changes in personnel are not an end unto themselves, of course, they are a means of accomplishing something else.

They signal not only that Trump is looking for like-minded soul mates, but, more subtly, a

shift in Trump's radar -- from domestic to international affairs.
Trump's rather mild legislative effort is essentially over.

The tax bill is done, and has received a weak response on the campaign trail, if the race for Pennsylvania's 18th district is any indication (the issue was abandoned as a talking point by the GOP candidate, seen by the national brain trust advising him as ineffective in moving the needle).

The spending bill is complete as well.

There will be no movement on DACA, infrastructure, guns or any other substantial legislative fronts until the mid-terms are over, and none after that if the Dems flip the House (and even if they fall a bit short, the gains they achieve will make it far tougher for the GOP to keep its caucus in line to back major new legislation).

Trump has received a resounding civics lesson on the limits of presidential power, as his efforts in immigration (travel bans and the Wall), health care (a true Obamacare repeal and replace) and infrastructure (failure to launch) all showed how a fractious GOP majority, a united Democratic minority, a pesky constitutionally-minded court system, and poor staff work all conspired to torpedo most of his lofty domestic ambitions.
Presidents often find world affairs more friendly terrain.

Congress typically defers to the president on the international front, and presidents often seek the relative freedom of foreign affairs to make their legacy.

Presidents who are more comfortable with foreign policy, such as John F. Kennedy and George H.W. Bush, reveled in the international scene and had their grandest moments on the world stage.

Less experienced presidents, including LBJ and George W. Bush, wilted under those same bright lights, their lonely, underinformed decisions looking disastrous in retrospect.

Jimmy Carter and Barack Obama had more mixed track records, but they too were drawn to the global sphere, and had their best moments there with the Camp David Accords and the killing of Osama Bin Laden, respectively, both clear personal triumphs.
Donald Trump is gearing up for a period in which international affairs will be his priority.

What passes for groundwork has been laid, and now Trump will act.

He has pursued a high risk, even reckless course, anteing up for either enormous breakthroughs or giant failures.

In North Korea, he impulsively agreed to direct talks with Kim Jong-Un, a bargaining chip in and of itself carelessly given away.

He has used the blunt instrument of tariffs, unconstrained by advisers and Congress, to declare an economic war on China, for which retaliation is a strong possibility.
Other moves await.

Pompeo will likely push Trump to cancel the Iran nuclear deal, as is his wont, and Bolton may lead him to even stronger measures (he has advocated attacks on both Iran and North Korea).

Trump has rather belatedly undertaken a more hawkish stance on Russia (in the aftermath of the spy killing in the UK), and publicly pondered an exit from Syria.

His new team is there to help him realize his objectives, whatever they might be, not to constrain him.

General James Mattis appears to be the lone voice of reason, powerful enough, for now, to dissuade him from disastrous undertakings.

(And to think we once called him "Mad Dog.")
It is impossible to foresee the outcomes of Trump's new world order; at times the very definition of "America First" is murky.

But it seems clear that his forays on the world scene in 2017 – which included

bellicosity vis-a-vis North Korea, withdrawal from the Paris Accords, ending the TPP (Trans Pacific Partnership trade pact) before it began, and the hands-off-Russia policy – were just a warm-up act for 2018.

He has six months to make his case to the American people to keep the GOP in Congress, to change the narrative, and he has decided to make his major plays in North Korea, China, Russia, Syria, Iran and perhaps elsewhere.
The month of March also saw a shift on the legal front, as the ongoing and relentless Mueller investigation was suddenly, and perhaps temporarily, shoved to the background by the entrance of a gaggle of noisy lawyers representing a colorful cast, to say the least, of wronged women, each of whom was taking the President to court seeking justice from either hush-money-deals-gone-wrong or unwanted sexual advances.

These lawyers, anti-Muellers in style, took to the airwaves in droves and, along with their oft-interviewed clients, managed to accomplish something thought to be impossible – the silencing of Donald Trump.

At some point Trump may be forced to testify on the merits of Stormy's, Karen's and Summer's claims, and at some point the proof of these claims may emerge in all their sordid detail.

But for now, they have vaulted to the forefront of the ludicrous, dismal daily scene that is Trumpworld, spiraling to some unknowable, and perhaps game-changing, outcome.
The personnel revolution has extended to Trump's legal team.

John Dowd, a Washington veteran, departed, and so did his replacements, the husband-wife team of Joe diGenova and Victoria Toensing, who left the scene quicker than you can say "Scaramucci," leaving a President under a legal attack on many fronts without much of a legal team.

Trump clearly is chafing under the "go along with Mueller" legal strategy followed to date by Dowd and Ty Cobb (who remains), and clearly wants a more offensive strategy (if you will) consisting of an unrestrained, bare-knuckled brawl with Mueller.

But he can't seem to find a good lawyer willing to take it on.

And while the Mueller investigation may be the less salacious one, and may still be months away from a final outcome, this is still the big enchilada.
Trump's approval rating for the month of March was basically unchanged, dropping a point to 42%.

This continues to be the lowest of any president at this stage of his presidency; Trump has held that distinction for every single month since he took office.

He has yet to crack the 50% mark, or come close, and he remains poorly positioned for the mid-terms and for 2020.





The generic ballot for March has the Democrats ahead by +7, up +1 point from February and an extremely healthy lead for the Democrats as we draw every closer to November.

Using our proprietary BTRTN regression model, this lead would suggest a 49 seat pick-up for the Dems in November (if it held), and even accounting for slippage due to gerrymandering, the Dems remain the favorites to retake control of the House.


The "Trumpometer" inched up to +14 in the last month.

The stock market dropped 1,000 points largely due to Trump's tariff plays and Amazon attack (a thinly veiled assault on Jeff Bezos).

Consumer Confidence dropped a few notches and gas prices rose rather sharply.

But the third reading of the Q4 GDP showed an upgrade to 2.9%, and that helped drive the overall Trumpometer higher.

The +14 Trumpometer reading means that, on average, our five economic measures are 14% higher than they were at the time of Trump's Inauguration.
| | | | | | | |
| --- | --- | --- | --- | --- | --- | --- |
| | | | End Obama 1/20/2017 (Base = 0) | | | % Chg. Vs. Inaug. (+ = Better) |
| | | | | | | |
| | | | | | | |
| | | | | | | |
| | | | | | | |
| | | | | | | |
| | | | | | | |
BTRTN calculates our monthly approval ratings using an average of the four pollsters who conduct daily or weekly approval rating polls: Gallup Rasmussen, Reuters/Ipsos and You Gov/Economist. This provides consistent and accurate trending information and does not muddy the waters by including infrequent pollsters.

The outcome tends to mirror the RCP average but, we believe, our method gives more precise trending.
For the generic ballot, we take an average of the only two pollsters who conduct weekly generic ballot polls,

Reuters/Ipsos and You Gov/Economist, again for trending consistency.
The

Trumpometer

aggregates a set of economic indicators and compares the resulting index to that same set of aggregated indicators at the time of the Trump Inaugural on January 20, 2017, on an average percentage change basis... The basic idea is to demonstrate whether the country is better off economically now versus when Trump took office.

The indicators are the unemployment rate, the Dow-Jones Industrial Average, the Consumer Confidence Index, the price of gasoline, and the GDP.