Tom with the BTRTN March 2020 Month in Review, looking back as well to January and February to examine the chronology of the coronavirus and the Trump Administration response.
It is hard to conceive of the world as it stood on February 5, the day Donald Trump was acquitted by the U.S. Senate on two articles of impeachment.

This was just two days after Joe Biden was trounced in Iowa, staggering home in fourth place in a caucus that was botched by the Iowa Democratic Party.

Just a few days later a booming jobs report confirmed that Trump was on a roll, riding high while his opposition was in disarray.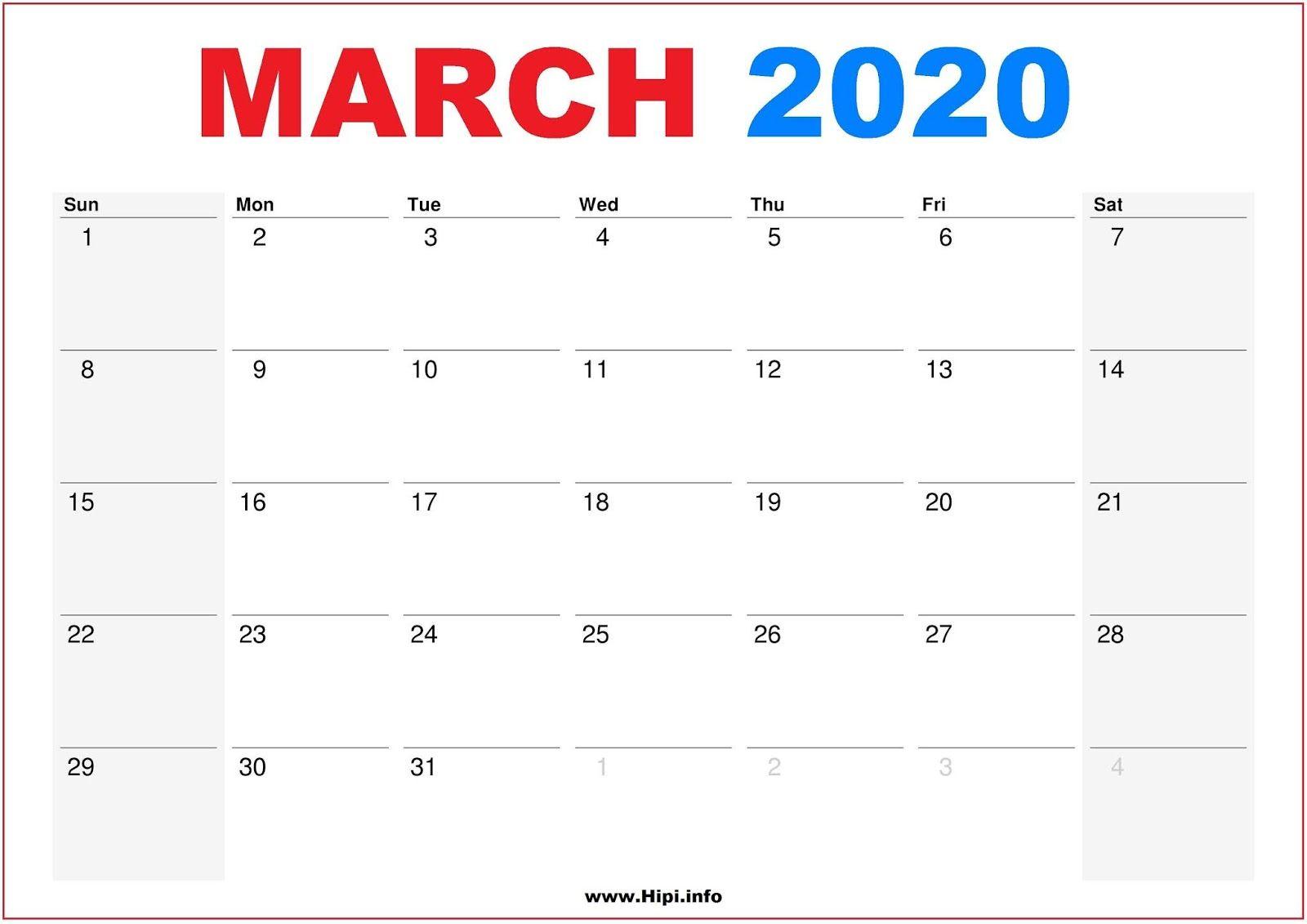 But the die was already cast in that brief window of Trumpian momentum.

The coronavirus was setting the city of Wuhan on fire in China, with over 25,000 cases by February 5.

The US had already experienced its first case, on January 21, in the state of Washington, and the total US case number was at 12.

The steady drip-drip that would build, case-by-case into the exponential growth that defines a pandemic, was underway.

Underway, to be sure, but there was still ample time to slow its progress, if decisive action was taken across a number of dimensions.
Among the most blatant of Trump's false statements since that time was that "nobody saw" the pandemic coming, that it "came out of nowhere."

But Trump's own Department of Health and Human Services, in 2019, ran extensive pandemic simulations, including one in which a virus emerged out of China and ultimately killed hundreds of thousands of Americans, exposing all sorts of shortfalls in American preparedness.

Much has been made, rightly, about Trump denuding our pandemic response abilities across the NSA and the government, but clearly the pandemic analysis was in place and known at the Cabinet level at least.
And there were indeed plenty of internal discussions at that level, within the federal government, at the very early stages of the situation in Wuhan, back in January.

The intelligence community was issuing alarming reports on the potential spread in January, according to reporting by The New York Times.

And this was not simply idle "deep state" thinking.

For a period of time in January, Health and Human Service Secretary Alex Azar, a Trump lackey, could not even get to Trump to have a personal conversation about the virus – but he finally did on January 18th.
Senator Tom Cotton, an archconservative from Arkansas and staunch Trumpster, saw the coronavirus for what it was early on.

On January 22 Cotton wrote a letter to Azar urging a ban on travel from China.

He spoke to Trump personally on January 29.

He did not mince words, and spent three hours with both Trump and various White House officials that day, discussing the implications of a pandemic.

And Trump did indeed cut off travel from China to the US on January 31.
But that was about it.

From then on until March 17, Trump played a determined game of denial, and refused to acknowledge what was so obvious to so many, including his own top medical and science advisors.

It was clear that there were not enough testing kits required to help identify and isolate victims.

That social distancing and good hygiene practices were the only weapons we had until a vaccine could be developed sometime in 2021.

That our health care system could be overrun.

It is not hard to do the math involved to calculate ranges of impacts.

That math was clear.

Pandemic specialists abound, inside and outside government.
Yet for those six weeks, Trump was a skeptic and refused to lead the fight – and even when he became a grudging convert on March 17, he refused to act decisively to coordinate a national response.
Someday historians will compare Trump to Neville Chamberlain.

Chamberlain knew that Germany was rearming in the 1930's.

And there were plenty warning him, including Winston Churchill, who frequently and forcefully articulated the threat as he was sidelined from government.

Chamberlain calculated that, given the all-too-fresh scars left by the death of nearly a million young British men in World War I, UK citizens would not stand for rearmament and another war.

And so he chose to appease Hitler.

Had he instead rallied the UK to the threat and driven through a rearmament plan equal to the challenge, he might not have lost another near-half million young men in World War II.

Any introductory management course tells you that the best action is to plan for the worst, and only hope for the best --- not the other way around.
Math is math, and exponential growth is mind-numbingly unforgiving.

If I lend you $100 and charge you 30% interest a day, in just one month you will owe me more than $200,000.

That is precisely the math we are dealing with now.

The US reached its 100th case on March 3.

And now, 30 days later, we have passed 200,000.

If Trump had exerted enough influence early on to prevent just 10 of those 100 people from getting ill – by embracing the bully pulpit, speaking directly about the threat, and relentlessly urging proper social distancing and hygiene -- we would have 20,000 fewer cases today, and, obviously, prevented many more 10 days from now.

And, equally obvious, if he had harnessed a national effort for testing and needed medical supplies, we would be better equipped

than we are today.

That is the power of the presidency.
Trump could have just looked at China, or South Korea, who faced this same curve in January, or even Italy, which was roughly 11 days "ahead" of the US.

Mike Pence recently said that Italy was "the comparable area to the United States."

But in terms of coronavirus cases, the US is actually worse than Italy.

The chart below compare weekly data from the point that each country had just under 100 cases.

You can see that for the first two weeks, the two countries were similar, experiencing 40%+ growth rates in the first week, and high 20% growth rates in the second week.

By the end of the second week, both countries had nearly 6,000 cases.

But US rates were much higher in weeks three and four, and by the end of the first month, Italy had only 50,000 cases, while the US neared 190,000.

You can also see that Italy took much more aggressive lockdown action than the US, shutting down the north (their epicenter) right away, the schools in the entire nation in week two, and all commerce countrywide (except supermarkets and pharmacies) and travel in week three.

The US response has been much less aggressive.
Trump was in denial.

He did not rally the nation.

He did not command factories to meet the demand for face masks and ventilators, not even using "war power" authority after he received it.

He did not exhort the nation to adopt social distancing and proper hygiene – indeed, he continued to hold mega-MAGA rallies, shook hands even as he stood behind a podium with the Coronavirus Task Force members, and failed to keep his senior aides, in plain view of America, six feet apart.
And most importantly, he took no national, decisive action as his counterparts in the Far East and across Europe had done, failing to shut down America when it would have helped the most.

He left the leadership to the nation's governors, who by and large responded slowly – including the near-deified Andrew Cuomo of New York.

And they continued to respond slowly.

Governor Ron DeSantis of Florida allowed his beaches to remain open far too long, luring visitors, and only shut down the state just a few days ago.

And still -- at this point, only 30 states are operating under full-state shelter-in-place restrictions, with eight others under restrictions in some counties, and the rest with no shelter-in-place restrictions at all.

It has been obvious for quite some time that we should be shutting down the country.

The need for a national directive has been clear for weeks if not more.
Since January, Trump has made a number of memorable comments and tweets that will fill the airwaves in the fall in the form of Joe Biden advertisements (and this is just a small subset):
·
January 22:

"We have it totally under control.

It's just one person coming in from China, and we have it under control.

It's going to be fine."
·
February 10:

"Looks like by April, you know, in theory, it gets a little warmer, it miraculously goes away."
·
February 24:

"The Coronavirus is very much under control in the USA. … Stock Market starting to look very good to me!"

(Note: the Dow closed at 27, 961 on the day of this tweet; it is now a stunning 24% lower.)
·
February 26:

"When you have 15 people, and the 15 within a couple of days is going to be down to close to zero, that's a pretty good job we've done."
·
March 6:

"Anybody that needs a test, gets a test.

They're there, they have the tests.

And the tests are beautiful."
·
March 9:

"The Fake News Media and their partner, the Democrat Party, is doing everything within its semi-considerable power ... to inflame the CoronaVirus situation."
This ongoing denial, and unwillingness to lead and to act, had and has consequences.

If Trump had managed to keep the US curve in line with Italy, we would have one-third the cases we do now.

That is, we would be at roughly 65,000 cases, not more than 200,000.

And that exponential effect would still happen.

The ultimate death toll might have been held to the tens of thousands, not the hundreds of thousands now forecast.
Trump's zigzagging dance has had five distinct phases.

We have described the first – denial.

The second started roughly at the very end of February, when Trump freaked out after a more than 3,500-point drop in the Dow (12%) in the last week in February.

At this point Trump knew he had a gigantic problem on his hands, but saw it primarily through an economic lens, and a threat to his own re-election.

This phase, when he sought to control the panic through his own misinformation campaign, and pushed the Fed to act (which they did on their own), lasted about two-and-a-half weeks.
Then came phase three – starting on March 17 -- when a remarkably transformed Trump arrived at the podium with apparently, a clear sense of the true nature of the health risk posed by the coronavirus.

Without acknowledging any shift in attitude, Trump faced reality.

With a subdued tone, he read a list of new restrictions, including avoiding gatherings of groups of more than 10 people, discretionary travel, and bars and restaurants, among others restrictions.
This phase lasted one week.
On March 24, yet a different Trump emerged, in the fourth phase.

Worried about the devastating impact of the coronavirus on the economy, with the Dow now hovering around 20,000, Trump announced his "beautiful timeline."

He wanted the country "opened up and rarin' to go" by Easter Sunday, just a few weeks away, acknowledging the date was random, not driven by any science, and was not the advice he was being given by his experts.

He simply wanted it to happen, despite the probability that all such an opening would actually do would be to simply re-accelerate coronavirus case growth.
This phase lasted five days.
On March 29, Trump backed down entirely on the Easter Bunny fantasy, announced he was extending the original coronavirus guidelines until the end of April, now terming the "beautiful timeline" as "aspirational."

This fifth phase was obviously necessary, given the overwhelming evidence that the virus was still far from under control.

And the full extent of the threat was finally revealed on March 31, when Dr. Fauci and Dr. Birx stood at the podium and announced that their own estimates for ultimate U.S. coronavirus deaths was in the staggering 100,000 to 240,000 range.

Trump was somber and showed none of the usual swagger as the doctors went through the astonishing projections.
Trump did recover enough to highlight the death toll the models forecast under a "do nothing" scenario was in the 1.6 to 2.2 million range,

Clearly he was intent on defining "success" with the lowest possible bar – beating the "do nothing" forecast and instead hitting the 100,000 to 240,000 range.

It is hard to imagine any CEO standing up in front of shareholders trying to convince them that the proper way to gauge his or her performance in a crisis was to compare results with a "do nothing" scenario.
What convinced Trump to extend the guidelines, though, was not simply Fauci and Birx's dire estimates – remarkably, that alone that was not enough.

He was also shown polling that indicated that Americans were overwhelmingly more concerned with controlling the virus than with getting the economy going.

It is hard to imagine why that polling was necessary to his thinking, given what his scientists were saying, but apparently the polling was a critical component of his decision process.
The proper question that will occupy our time down the road is, what would the death toll had been if we had acted with urgency from the start?

Because it is already clear that, to answer the famed Howard Baker Watergate question – what did the President know, and when did he know it? – that Trump, like Chamberlain, knew a lot, and knew it early on -- but chose the cowardly path, to devastating effect.
Now scrambling, Trump is taking the position that the role of the federal government in the crisis merely to support the governors, who are on the "front lines."

One might call this "leading from his behind," but that would be making light of it.

A better term is this:

dereliction of duty.
There are three other aspects of the coronavirus catastrophe in the month that bear mentioning:
·
Other countries are doing a better job controlling the spread of the virus.

China, if you believe their numbers, now has very few new cases per day, less than 1%.

South Korea is in the +1% range.

Italy is now down to +4%.

And France, Germany and Spain, each of which started at roughly the same time as the US, have seen their growth rates flatten of late, to the single digits, while the US rate has been roughly +15% of late.

That is a huge difference.

If the goal is to "flatten the curve," our curve is less flat than any other country.
·
Congress passed a $2 trillion stimulus package, more than the sum of the Bush TARP program and the Obama stimulus bill back in 2008/2009.

This was bi-partisan action enacted on the shortest of timetables, and yet not without scrutiny and negotiation, and all told was Congress' finest moment in quite some time.
·
Andrew Cuomo has emerged as the true leader of the coronavirus crisis, the face of the governors as state executives grappling in the void of federal response, and the face of the Democratic Party.

His widely viewed daily press briefings have stood in stark contrast to Trump's own, full of data, clarity, honesty, direction, assessments of the federal response, personal stories, empathy, hope and New York toughness.

It has been revelatory for many.

Cuomo's own response in New York, as noted, could have been more restrictive, sooner, but he has been a true leader for many who have found Trump's erratic guidance to be wanting.

And he certainly acted faster than Trump.
At this point more than 5,000 Americans are dead.

Soon we will see that figure rise at a rate of more than 1,000 per day, and then 2,000 and so on, until we reach the lower region of the Fauci/Birx estimates.
But the good news is that the case rate of growth is indeed slowing.
US Cumulative Total Cases
We can only hope that trend continues from this point on.
It is a hard challenge to limit this monthly feature to just a few incidents, but these two struck many for their absurdity.
The first was on March 20, during a White House press briefing, when NBC reporter Peter Alexander asked, uncharacteristically, a "softball" question of Trump.

Here is Alexander's question and Trump's response, and these are exact and complete quotes.
Alexander:

"What do you say to Americans who are scared though, I guess?

You have 200 dead, 14,000 who are sick, millions, as you witness, who are scared right now.

What do you say to Americans who are watching you right now who are scared?"
Trump: "I say that you're a terrible reporter, that's what I say.

I think it's a very nasty question and it's a very bad signal you are putting out to the American people.

The American people are looking for answers and are looking for hope, and you're doing sensationalism and the same with NBC and 'Concast.'

I don't call it 'Comcast' I call it 'Concast,' let me just tell, for whom you work.

Let me just tell you something – that's really bad reporting.

And you oughta get back to reporting instead of sensationalism.

Let's see if it works, it might and it might not.

I happen to feel good about it, but who knows.

I've been right a lot.

Let's see what happens. You ought to be ashamed of yourself."
The other madness was, after Congress passed the stimulus bill, there was a signing ceremony at the White House, on March 27, pictured below.

Two things are striking.

One is that there are no Democrats in the photograph.

That is because no Democrats were invited to the signing ceremony.

At a time when we need to come together, and when Congress actually did come together in bi-partisan fashion to pass historic legislation, Trump remained vindictive.
The second striking aspect of the photograph is that these "leaders" are not practicing proper social distancing.

How insane is this?

The country is utterly dependent on social distancing and washing hands at this point.

There is no vaccine.

There is no other weapon at our disposal.

And yet…these idiots crowd into the picture like pigs at feeding time.
TRUMP'S HANDLING OF THE CORONAVIRUS CRIS
Despite the many missteps, Trump is benefiting from the tendency, in a crisis, of Americans to rally around the flag.

He also benefited from his own abrupt shift on March 17 from being dismissive of the coronavirus to taking it seriously.

Before that "switch," his handling of the coronavirus was roughly in the same neighborhood as his overall approval rating.

But once he got serious about the crisis, the ratings on his handling of the crisis climbed to the 50% level.
TRUMP'S HANDLING OF CORONAVIRUS
Trump's overall approval rating has also climbed in the last few weeks, though it remains below his rating of the crisis, and still below the elusive, never-achieved 50% level during his administration.

This rise is a fraction of what U.S. presidents typically experience at such times – Bush 41 and Bush 43 both soared to the high 80% range when the Gulf War began and after 9/11.
TRUMP WEEKLY 2020 APPROVAL RATING















Trump's monthly approval rating has gone up almost imperceptibly.

It will be a truer test to see how he fares in April and beyond, as the death toll mounts, the economic pain escalates, and the questions of Trump's handling of the crisis receives new scrutiny.

But for now, t

his is the 27
th
consecutive month that his approval rating was in the 40-45% range.
TRUMP MONTHLY APPROVAL RATING






The Trumpometer declined from February to March, +12 to +7 as the impact of the coronavirus began – though it is clear this number will go much lower in the coming months.

The +7 Trumpometer reading means that, on average, our five economic measures are +7% higher than they were at the time of Trump's Inauguration, per the chart below (and with more explanation of methodology below).
While this might strike some as a surprisingly positive measure, keep in mind that we are early and the GDP number does not reflect any impact as yet, and the full impact of expected job loss has barely been reflected in unemployment data that was collected in a period ending in mid-March.

The Dow dropped 14% in the last month, and consumer confidence also took a hit.

Gas prices fell 18%, reflecting an abrupt demand drop from travel and other sectors.

This is a positive for the Trumpometer but a rather meaningless one for house-bound consumers.
The "Trumpometer" was designed to provide an objective answer to the legendary economically-driven question at the heart of the 1980 Reagan campaign:

"Are you better off than you were four years ago?"

The Trumpometer now stands at +16, which means that Donald Trump can definitively claim that the answer to that question is "yes."

(Whether he deserves credit for that score is another matter.)



End Obama 1/20/2017 (Base = 0)

% Chg. Vs. Inaug. (+ = Better)





















If you would like to be on the Born To Run The Numbers email list notifying you of each new post, please write us at
borntorunthenumbers@gmail.com
.
BTRTN calculates our monthly approval ratings using an average of the four pollsters who conduct daily or weekly approval rating polls: Gallup Rasmussen, Reuters/Ipsos and You Gov/Economist. This provides consistent and accurate trending information and does not muddy the waters by including infrequent pollsters.

The outcome tends to mirror the RCP average but, we believe, our method gives more precise trending.
For the generic ballot (which is not polled in this post-election time period), we take an average of the only two pollsters who conduct weekly generic ballot polls,

Reuters/Ipsos and You Gov/Economist, again for trending consistency.
The

Trumpometer

aggregates a set of economic indicators and compares the resulting index to that same set of aggregated indicators at the time of the Trump Inaugural on January 20, 2017, on an average percentage change basis... The basic idea is to demonstrate whether the country is better off economically now versus when Trump took office.

The indicators are the unemployment rate, the Dow-Jones Industrial Average, the Consumer Confidence Index, the price of gasoline, and the GDP.